Buy Now
The Amazing ExacTac Picture Hanging Tool
00001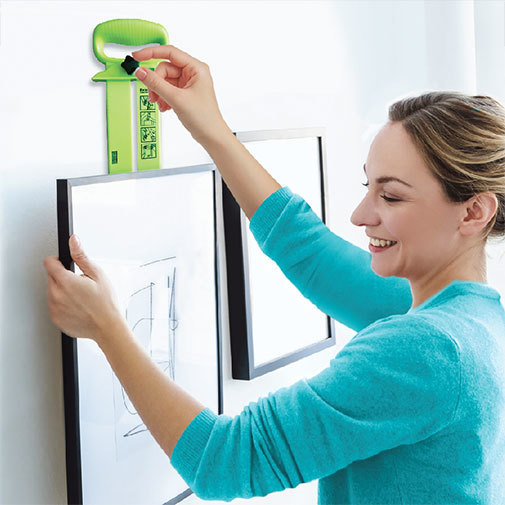 Hang your pictures quickly and easily without measurements or destroying your walls. It's super easy to use.
Just place your picture frame on the ExacTac tool.
Position your picture on the wall.
Remove the picture, install nails or hooks in the slots on the tool.
Tap in the nails or hooks and rehang your picture.
Plus, the built-in level helps ensure that your picture hangs straight and even every time!